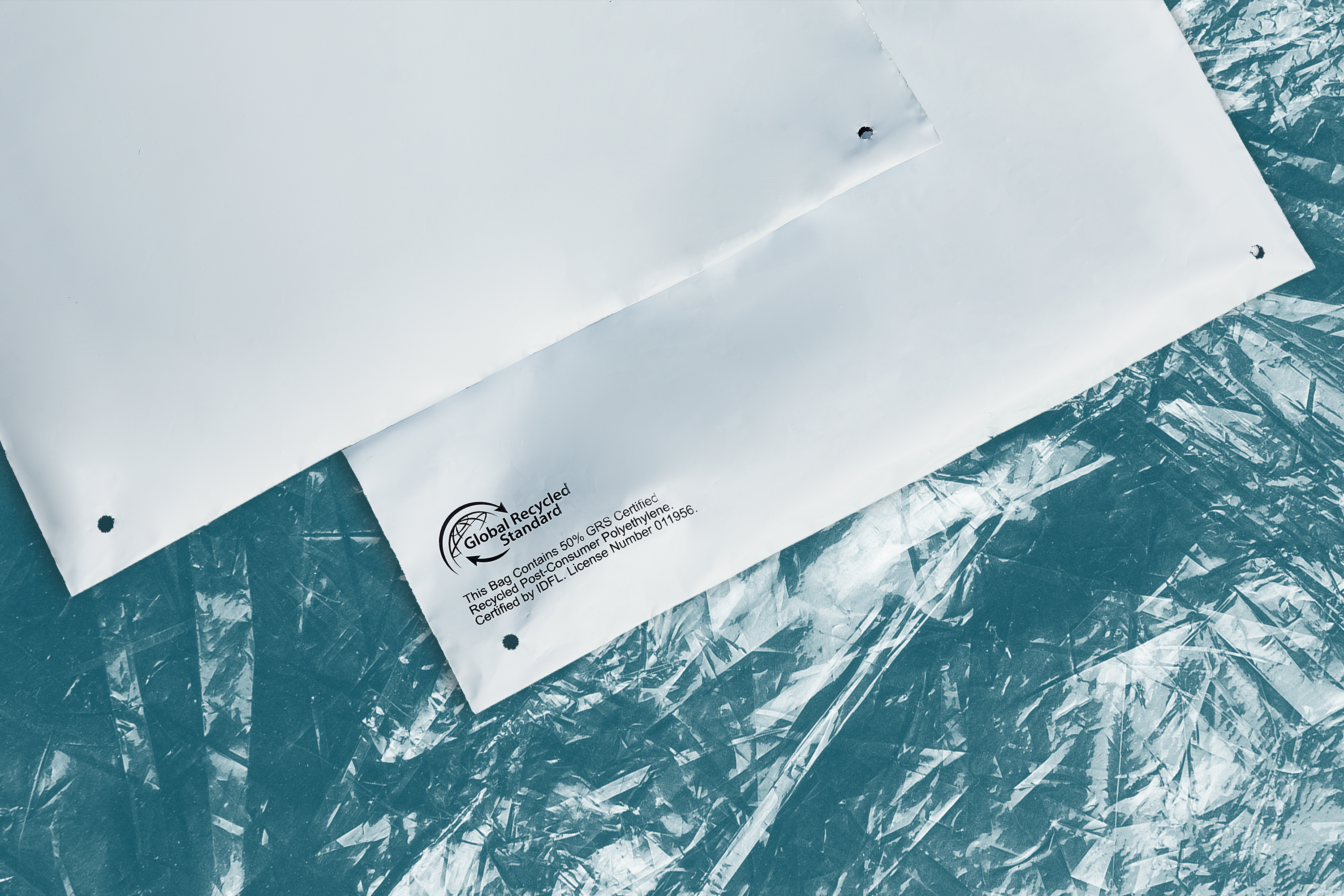 Sustainability & Social Impact
Our Approach
---
A Q&A with Adam Whinston, Global Head of ESG
Adam Whinston joined SHEIN as Global Head of Environmental, Social and Governance in 2021. Based in SHEIN's Los Angeles office, Adam reports directly to SHEIN's CEO and works with the company's global leadership and teams across the globe to establish and drive progress toward the company's comprehensive sustainability and social impact framework, as well as oversee the SHEIN Cares philanthropic programs. In the following interview, Adam discusses what brought him to SHEIN and his excitement about the company's future.
How did you decide to join SHEIN? What are some of the opportunities and challenges that interested you about SHEIN specifically?
I made the decision to join SHEIN at a pivotal moment in the company's development, accepting the unique opportunity to develop robust long-term ESG programs. SHEIN has emerged as a leader in the digital-first retail sector and, as such, a wide range of stakeholders are voicing interest in how we do business, including customers, investors, media and NGOs, not to mention the heightened regulatory environment retailers are experiencing globally. I'm excited to collaborate with senior leadership on initiatives that ensure SHEIN has a net-positive impact across the value chain. In addition, I am identifying ways for SHEIN to communicate the work that we're doing in this area and increase transparency and communication. Because of SHEIN's broad global reach, we have the chance to define the next era of socially conscious and sustainable business. I find that very exciting.
What opportunities do you envision SHEIN pursuing to distinguish the company from other fast fashion brands when it comes to environmental sustainability and social impact? How can SHEIN become an industry leader?
I believe that there is a lot of opportunity in the fashion industry to improve sustainability at all stages of the value chain. SHEIN has already set itself apart from other brands by developing automated supply chain technology to reduce deadstock and inventory waste. The fact that we don't operate physical stores significantly reduces the amount of waste created compared to the traditional retail model. Sustainable material use is an area where I see a chance for growth, and I plan to incorporate more responsible fibers — such as recycled polyester — in SHEIN's products. We're also working on programs to reduce waste at product end-of-life, including partnerships to make garment recycling more accessible.
SHEIN partners with a large network of independent garment producers and lifestyle product suppliers, which creates a great opportunity to support sustainability and social impact work across a number of sectors. We plan to work with our partners to reduce the environmental impact of their operations and set science-based targets for greenhouse gas emissions and waste reduction.
What are some next steps that you envision in SHEIN's sustainability journey?
In the near future, we will be working with a number of partners to further improve our environmental footprint. I'm specifically excited to develop circular economy programs by working with partners that will divert waste away from landfills at product end-of-life as much as possible. Our long-term work includes collaborating with designers to promote the use of sustainable fibers, assessing our operations on a broad scale to reduce our emissions and waste footprint, and working at all levels of the supply chain to identify workplace safety and labor violations and develop corrective actions to remediate those non-compliances.
How is ESG reflected within the culture of SHEIN?
SHEIN's leadership is very committed to developing sustainability and social impact programs in every aspect of the business. These programs are not afterthoughts or isolated in their own sector — there's a high degree of excitement and willingness to implement changes in the business that will create lasting positive impacts on communities and the environment.
Since its founding, SHEIN has been leveraging innovation and technology to minimize waste across our operations. In addition, we are actively developing programs focused on increasing our use of sustainable materials, and deploying production techniques, such as digital thermal transfer printing technology that reduces water use and energy consumption.
Sustainable Materials & Sourcing Initiatives
Drive to Full Textile Circularity by 2050
Goals & Commitments
---
Sustainable materials and sourcing initiatives
Responsible fibers. SHEIN is a member of Textile exchange, a global non-profit organization that develops and oversees industry standards for preferred fibers and materials across the fashion and textile sectors. As we incorporate more responsible fibers into our products, we look to Textile Exchange for guidance on best practices for reducing the impact of raw materials.
Recycled polyester. We are also working with manufacturers who are certified to the Global Recycled Standard (GRS), which includes both social and environmental criteria for producers of our recycled polyester garments.
Reclaimed deadstock. We hope to launch our first evoluSHEIN pieces made from high-quality reclaimed deadstock materials, supporting a circular economy and creating beautiful pieces from material that would have otherwise gone to waste.
Forest-safe viscose. SHEIN joined the CanopyStyle initiative led by Canopy, a non-profit organization that helps conserve the world's most vital forests and biodiversity. SHEIN is committed to transitioning 100% of our Man-made Cellulosic Fiber based material (viscose, rayon, lyocell, etc.) to green-shirt suppliers (according to their Hot Button Report by 2025). (Link to blog article)
Responsible sourcing assurance. In addition to seeking certifications, transition certificates, and other chain of custody documentation, we have engaged several partners including TÜV SÜD and Oritain to help support responsible sourcing through lab-tests of our materials: recycled polyester detection testing, cotton origin testing, traceable fiber verification testing, chemical safety testing, and fabric quality testing.
Reduce absolute GHG emissions across our entire value chain by 25% by 2030
According to the United Nations, the fashion industry contributes between 2% and 8% of global carbon emissions. Managing the environmental impacts across the entire value chain has become a key focus of our work. For this reason, SHEIN has committed to reducing absolute GHG emissions across its entire value chain by 25% by 2030. Embedding science-based targets into our decarbonization efforts is a way to set impactful and realistic goals that align with a global climate agenda and hold ourselves accountable for sustainability commitments. Setting 2030 targets requires reliable data, so we have worked with industry expert Intertek to quantify and monitor our environmental impacts – not only across our own operations, but along our entire value chain. This covers all stages from sourcing, production and processing of materials, product assembly, own operations, logistics, to the disposal of our products at their end of life.
This collaboration has been instrumental in helping us to understand our impact caused by GHG emissions, and in setting appropriate GHG emission reduction targets. It allows us to track and measure our progress towards our targets and to conduct scenario analyses that feed into making fact-based decisions.
To guide our work, we have identified areas of work that minimize our impact. Here is what SHEIN is doing about it.
To reduce our Scope 1 emissions, we will increase investments in energy-saving efforts across our business and through improved measurement techniques.
To reduce Scope 2 emissions, we will purchase Renewable Energy Certificates from the utilities where we operate warehouses, mostly in southern China.
To reduce our Scope 3 emissions, we'll work closely with our supply chain and expert partners to collaborate on carbon reduction plans and to transition to renewable energy sources.
Read more here.
Drive to full textile circularity by 2050
As a global fashion and lifestyle e-retailer, we have a responsibility toward achieving the vision of a fully circular textile economy by 2050. Since its founding, SHEIN has been leveraging innovation and technology to minimize textile waste. We use on-demand manufacturing technology to connect suppliers to our agile supply chain, reducing inventory waste and enabling us to deliver a variety of affordable products to customers around the world. Circularity is the logistical next step in our evolution toward zero-waste, and it has implications for transforming operations across our value chain – from raw material sourcing to waste recycling to end-of-life solutions. Our goal is to continue measuring and mitigating our own textile waste and to collaborate with other industry leaders to propel the circular textile economy forward.
Our current initiatives include:
We are accelerating our uptake of recycled and regenerative materials in our products and packaging. SHEIN is a member of Textile Exchange, and we work toward their fiber standards for guidance on best practices regarding sustainable materials. For example, we follow the Global Recycled Standard (GRS) as we aim at accelerating our procurement of recycled poly and cotton materials.
We have partnered with Canopy and joined their CanopyStyle and Pack4Good initiatives to source only forest-safe man-made cellulosic fibers and paper packaging products by 2025, prioritizing recycled content and exploring next-gen solutions such as materials made from agricultural residues and recycled textile scraps.
We recently launched SHEIN Exchange, an integrated online peer-to-peer resale destination to buy and sell previously owned SHEIN products. The goal of SHEIN Exchange is to meet community demand by providing a one-stop destination for customers to become active participants in circularity and promote the benefits of purchasing pre-owned clothing over purchasing new items. The launch of SHEIN Exchange in the U.S. also supports SHEIN's larger commitment to addressing issues around textile waste and building a future of fashion that is more circular. We believe that by driving our community of millions of U.S. customers to buy or resell preloved items on SHEIN Exchange, we can better promote mindful consumption and extend the life cycles of our items. Read more here.
> We also acknowledge that there will always be textile waste that we will not be able to control. So at the Global Fashion Summit in June, we announced the launch of our Extended Producer Responsibility (EPR) Fund, dedicating $50 million over the next five years to support waste management efforts in communities deeply impacted by textile waste. These funds will help to remediate harms already done by the fashion industry, as well as invest in circular solutions that will prevent such harms in the future. Read more here.
Corporate Responsibility
---
On our journey to build a thriving fashion ecosystem where the beauty of fashion is accessible to all, we recognize the role SHEIN must play in supporting the communities where we work and live, and the larger environment and the planet we all share.
We are a signatory to the United Nations Global Compact (UNGC) and support the 10 principles focused on human rights, labour, environment, and anti-corruption. We support all 17 SDGs, which help guide our priorities and programs, and which will guide our future goal setting and reporting.
Community Engagement
---
Given SHEIN's global reach and diverse customer base, we understand our responsibility to impact change, and we partner with organizations advancing some of the world's most urgent causes. We have supported a number of charitable causes in the communities in which we live and work. We know this is just a start, and there is much more to be done.
In December 2021 we announced the SHEIN Cares Fund, a multi-year, $10 million commitment to support global non-profit organizations focused on empowering entrepreneurs, supporting underserved communities, ensuring animal health and welfare, and promoting recycling and the circular economy. 
The first recipient of SHEIN Cares funding was Vital Voices, a global NGO that invests in women leaders who are unafraid to tackle an issue – from gender-based violence to the climate crisis – but need support to make their vision a reality. Through a $500,000, two-year partnership, SHEIN Cares funding will support fellowships and mentoring programs for many female change-makers across the world.  
"Empowering individuals and giving back to those in need has been part of our company DNA since day one," said Molly Miao, Chief Operating Officer at SHEIN. "Organizations like Vital Voices are critical given the challenges of inequity globally, and the reinforcement of barriers to economic development. In addition to our partners at Vital Voices, we hope the SHEIN Cares Fund will further support many organizations around the world who are on the front lines of tackling tough challenges."
Sustainability & Social Impact Report
---
As we continue advancing sustainability and social impact, we understand that it is crucial to provide transparent communication about our progress, values and plans for the future. In early 2022, our company issued its first Sustainability & Social Impact report, offering transparency around our business and aspirations for the future.