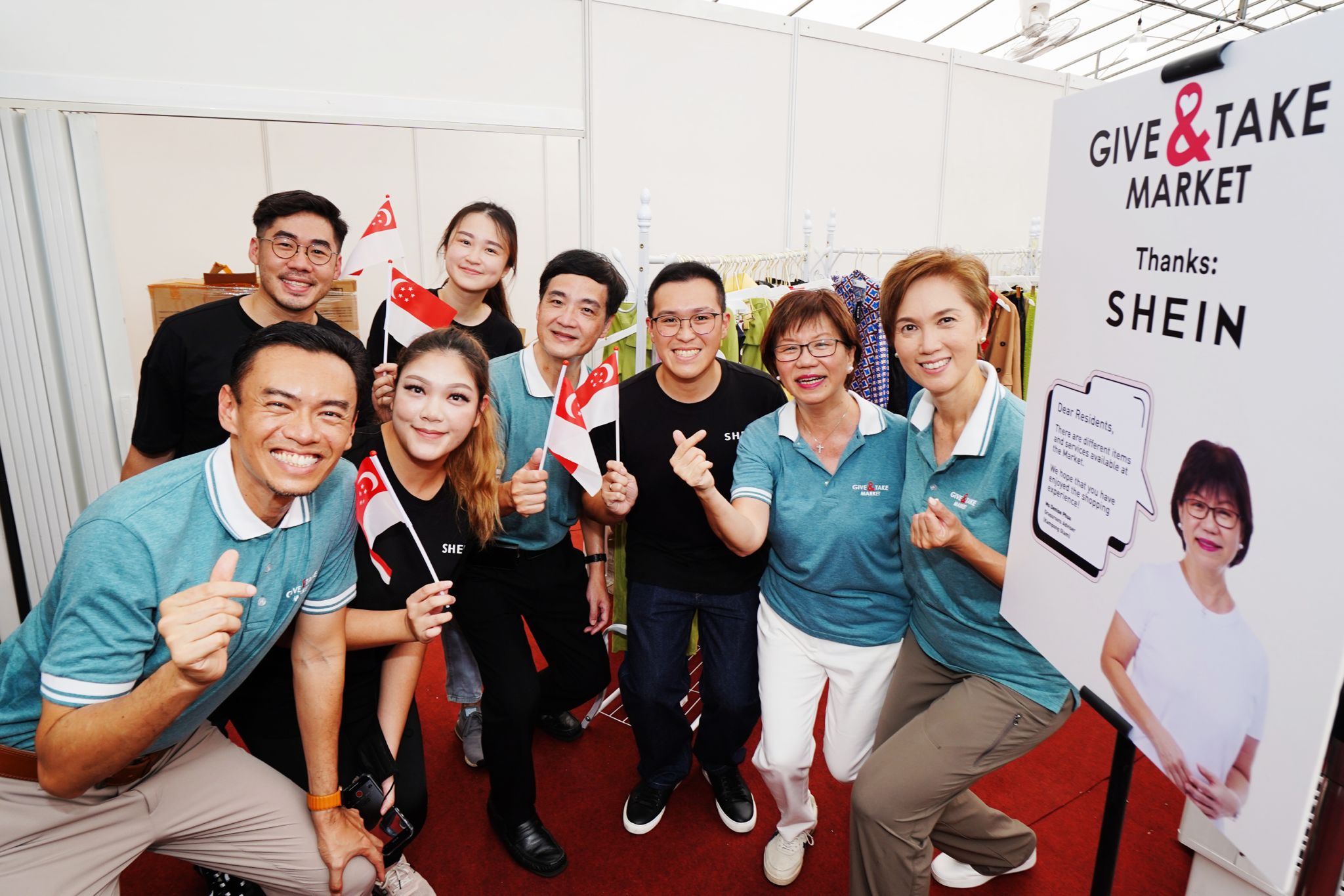 The SHEIN Workplace
---
SHEIN is made up of unique individuals who believe that fashion brings dignity to world, and hold true to the mission of making the beauty of fashion accessible to all.
From the United States to Singapore, SHEIN serves 150 countries in over 20 languages, dedicating ourselves to delivering the best customer experiences, built by our family of SHEINers.
Our Employee Values
Customer First: Believe in a customer-first mentality; listen carefully to fully understand customer's needs; continuously provide customers with products that are affordable; and strive to provide service that exceeds customer expectations. Treat internal departments as customers, too, and with superior service.
Commitment to Excellence: Never leave what can be done today for tomorrow; Be goal and results-oriented;Be self-motivated and take initiative.
Quick to Adapt: Respond to customers' needs at any time; Focus on problem solving first, before discussing accountability; Adapt rapidly to change, including changes within the business, internal organization, working processes and tasks.
Learn & Innovate: Be eager to learn new information and skills to improve working efficiency; Remain curious about new technologies and methods that may impact your work; Fully understand what is required of your role, incorporating new concepts and methods to continuously improve.
Teamwork & Collaboration: Willingly accept help from others and support a collaborative environment; Express opinions and actively participate in the decision making process, supporting final decisions once they are made; Share professional knowledge and experiences with colleagues, and offer help when needed. Use the power of the team to solve problems; Respect fellow colleagues and their different beliefs and values; Contribute to a positive team attitude to achieve shared goals.
Life @ SHEIN
---
Giving back to the communities we operate in isn't just a corporate initiative. Our SHEINers are hands-on and get directly involved in causes that are close to our hearts. 
Give & Take Market
Our SHEIN Singapore colleagues participated in a special edition of "Give and Take Mega Market" organised by Central Singapore CDC and Jalan Besar GRC, where we donated close to 1,500 pieces of SHEIN clothing and accessories to beneficiaries from 400 lower-income families from the Jalan Besar GRC. SHEIN is proud to be the first partner providing this experience to families in need, truly making the beauty of fashion accessible to all.
Inner-City Arts Career Fair
SHEIN got up close and personal with passionate artists and the next generation of art talents at the Inner-City Arts career fair in Los Angeles, where SHEINers spoke with attendees about working in the fashion industry (and at SHEIN)!
SHEIN Singapore X F1 Singapore Grand Prix 2022
As international government and business partners of SHEIN gathered in Singapore for the F1 Singapore Grand Prix, SHEIN Singapore organised our very first reception and networking sessions at F1 Singapore Grand Prix in appreciation of our partners. In addition, we held a series of dialogue sessions with Singapore's fashion and design industry, and an open discussion with a Singaporean not-for-profit SG Her Empowerment (SHE) that strives to empower girls and women through community engagements and partnerships.
As part of our SHEIN X design incubation programme that empowers up-and-coming designers, SHEIN hosted 8 SHEIN X designers from around the world to our Singapore office and introduced them to Singapore's rich culture and heritage, as well as growing design industry. Hailing from Canada, France, Mexico, Spain, UAE, UK and the US, these talented designers explored Singapore, visiting local design spaces and heritage trails and exchanged inspirations with the local design community.
Careers at SHEIN
---
Our values consist of putting customers first, going all out, acting and adapting, continuous learning & innovating and encouraging synergy & collaboration at all levels within the business.
At SHEIN, we pride ourselves on our agile business model and talent base. As industry pioneers, we're looking for dreamers and doers who are looking to shine at SHEIN and live your possible.